In This 5 Day "Doing" Challenge, You Will Discover My Best Course Creation Secrets Like...
How I've helped thousands of students launch their first, second, and third courses...
The method I've used to generate over $30 million in course sales, and attract over 60,000 students...
The tools you'll need to launch your very own course in the next few weeks...
Plus, you'll finally feel confident about where to start, with training on everything from planning, to getting the content out of your head, to knowing how to package it all up into a program your prospects can't wait to buy...
Yup, I cover EVERYTHING you need to get your very own premium course launched ASAP!
And the best part?
You Don't Pay One Cent
Yup, this 5-Day Challenge with daily training and lives is 100% free :-)
Now you might be wondering, "What's the catch? Why's Grace doing this for FREE?"
And it's a good question!
The truth is, there are 2 reasons...
The first is - this is my PASSION!
As mentioned, I've helped over 60,000 students grow their business, and many thousands launch their first, second and third courses!
So any time I get to teach women how to launch their own course is what I live for! :-)
Second, at the end of the week, I'm going to be offering a small group of women the opportunity to work with me longer...
IF You Want More Guidance On Scaling Your Course Sales
However, please know...
This part is completely optional and you're free to leave with all my hard-won course creation advice I've learned over the past decade without investing in anything.
Deal?
Register Before The Doors Close...
I can't wait to see you in there 😊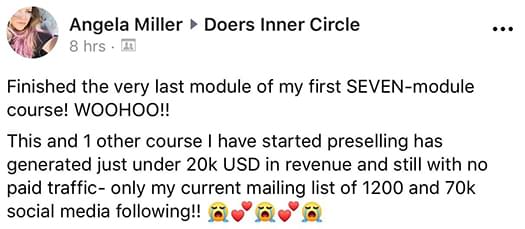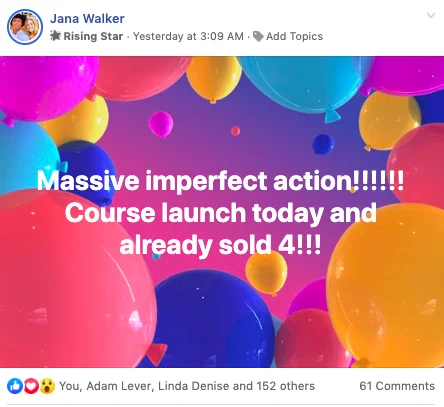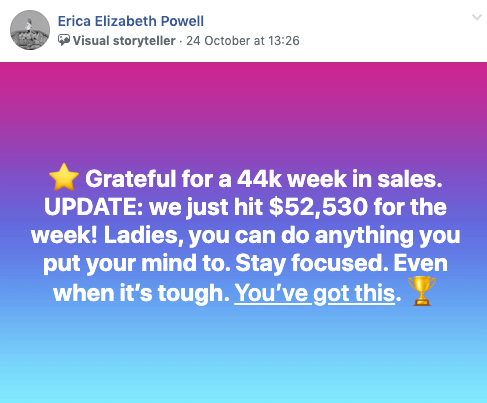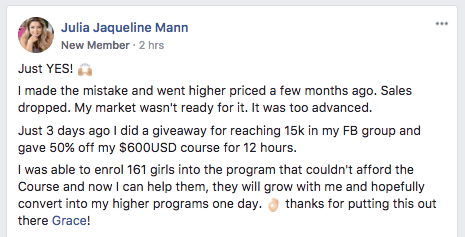 YES! I Want To Create My Online Course With GraceJoin The FREE 5 Day Challenge Now
DISCLAIMER: The sales figures stated above are personal sales figures. Please understand results are not typical, I'm not implying you'll duplicate them (or do anything for that matter). The average person who buys any "how to" information gets little to no results. I'm using these references for example purposes only. Your results will vary and depend on many factors …including but not limited to your background, experience, and work ethic. All business entails risk as well as massive and consistent effort and action. If you're not willing to accept that, please DO NOT watch this training.